Factory Price Metal Cutting Machine / Hydraulic Shearing Machine 6x2500
Product Description
  Product Description  
Cnc Shearing Machine
function and characteristics: All steel welded structure, vibrating treatment of ageing for removal of internal stress, with good rigidity and stability. Integrated hydraulic transmission system, with good reliability. Triple support rolling guide rail to eliminate gaps of support and enhance shearing quality. Mechanical back gauge with manual fine tuning, and digital indication(or for other choice CNC system, CNC system and the location of encoder closed-loop control system, high speed, high accuracy, good stability, can ensure precisely that back gauge after the precision of size displacement, and the numerical control system has the function of automatic detection precision compensation and the additional functions). Clearance in between shearing blades adjusted by hand wheel or automatic to be quick, accurate and convenient. Rectangular blades with four cutting edges to prolong working life, adjustable shearing angle to reduce deformation of the sheet. Upper blade holder has inward structure to facilitate material feed in and also enhance accuracy of the work piece. Function of shearing in sections, function of aligning with light. Optional: rear material holding device (or for other choice)     Components and parts :     Hydraulic system: Omega(USA);     Pump: Gear pump;     Electrics: Germany Te/Omron;     O-rings: Japanese NOK;     Ball screw: TAIWAN HIWIN;     Line guide rail: TAIWAN HIWIN;     Foot Switch: Karcon (South Korea)     NC Controller: Elgo P9521 (Germany)     standard equipments:     Segmented upper blade 1set (two sides can be use)
    Lower blade 1set (four sides can be use)
    Front supporting arms 3
    Emergency stop button;     Back, and front safty fence;     Shadow line lighting     Safety foot switch     Foundation bolts 1set     Manuals and diagram 1book  
Model
Shear size
Shear Angle
Strodes
Backgauge Range
Main Motor
Weight
Overall Dimensions
L×W×H
QC12Y-4×2000
4×2000
1 ° 30'
≥21
20-600
7.5
4,650
2540×1610×1650
QC12Y-4×2500
4×2500
1 ° 30'
≥18
20-600
7.5
5,500
3140×1610×1650
QC12Y-4×3200
4×3200
1 ° 30'
≥14
20-600
7.5
6,600
3840×1610×1650
QC12Y-4×4000
4×4000
1 ° 30'
≥10
20-600
7.5
7,550
4680×1705×1700
QC12Y-4×5000
4×5000
1 ° 30'
≥10
20-600
7.5
16,000
5786×2200×2160
QC12Y-6×2000
6×2000
1 ° 30'
≥22
20-600
7.5
5,100
2540×1960×1650
QC12Y-6×2500
6×2500
1 ° 30'
≥18
20-600
7.5
5,500
3140×1610×1650
QC12Y-6×3200
6×3200
1 ° 30'
≥14
20-600
7.5
6,600
3840×1610×1650
QC12Y-6×4000
6×4000
1 ° 30'
≥10
20-600
11
8,500
4640×1705×1700
QC12Y-6×5000
6×5000
1 ° 30'
≥10
20-750
11
19,700
5786×2200×2160
QC12Y-6×6000
6×6000
1 ° 30'
≥7
20-800
15
25,000
6900×2570×2280
QC12Y-8×2500
8×2500
1 ° 30'
≥14
20-600
11
5,500
3140×1610×1650
QC12Y-8×3200
4×2000
1 ° 30'
≥12
20-600
11
6,600
3840×1610×1650
QC12Y-8×4000
8×4000
1 ° 30'
≥8
20-600
11
8,500
4680×1705×1700
QC12Y-8×5000
8×5000
1 ° 30'
≥7
20-750
15
21,000
5786×2252×2310
QC12Y-8×6000
8×6000
1 ° 30'
≥5
20-750
15
28,000
6900×2570×2280
QC12Y-10×2500
10×2500
2 °
≥10
20-600
15
7,500
3350×1750×1950
QC12Y-10×3200
10×3200
1 ° 48'
≥10
20-600
15
9,500
3975×1750×1950
QC12Y-10×4000
10×4000
2 °
≥12
20-800
18.5
15,000
4800×2280×2100
QC12Y-12×2500
12×2500
2 °
≥11
20-600
15
7,500
3350×1750×1950
QC12Y-12×3200
12×3200
1 ° 30'
≥10
20-800
18.5
12,500
4020×2050×2230
QC12Y-12×4000
12×4000
2 °
≥7
20-800
18.5
18,000
4820×2300×2300
QC12Y-16×2500
16×2500
2 °
≥8
20-800
18.5
15,000
3400×2060×2350
QC12Y-16×3200
16×3200
2 °
≥7
20-800
18.5
16,300
4062×2300×2350
QC12Y-16×4000
16×4000
2 °
≥5.7
25-800
30
20,000
4850×2300×2300
QC12Y-20×2500
20×2500
2 ° 30'
≥6
20-800
37
14,000
3440×2088×2570
QC12Y-20×3200
20×3200
2 ° 30'
≥5
35-800
37
20,000
4150×2310×2730
QC12Y-20×4000
20×4000
2 ° 30'
≥5
30-1000
37
25,000
4920×2400×2770
QC12Y-20×5000
20×5000
2 ° 30'
≥4
20-800
37
30,000
5900×3000×3300
QC12Y-25×2500
25×2500
3 °
≥5
40-800
37
16,500
3450×2300×2730
QC12Y-25×3200
25×3200
3 °
≥4
40-1000
37
26,000
4100×2400×2770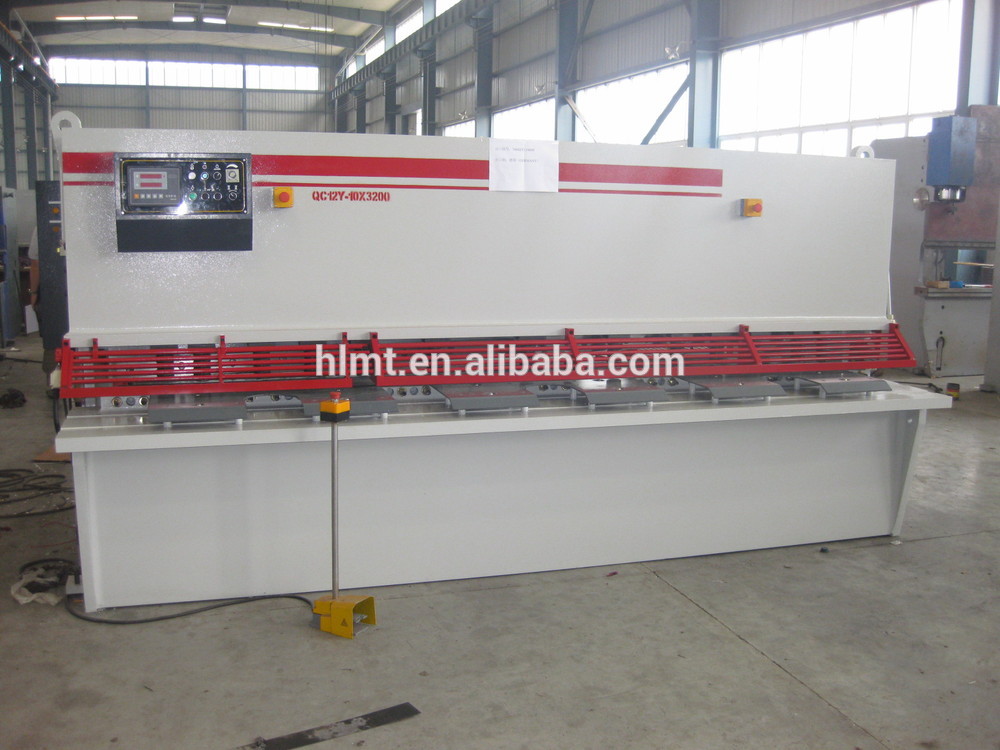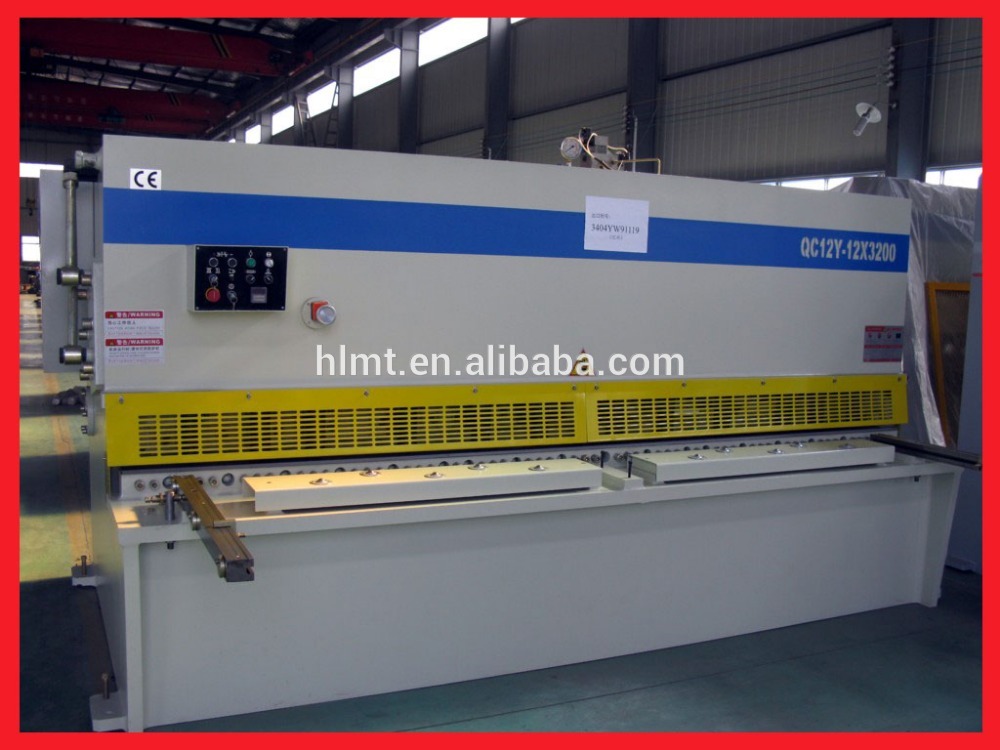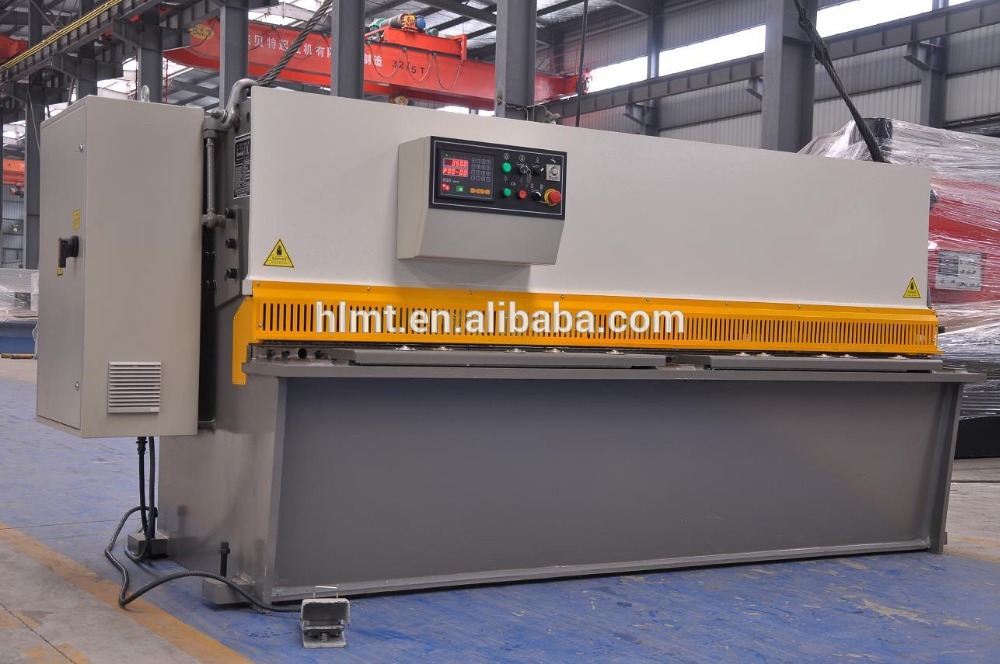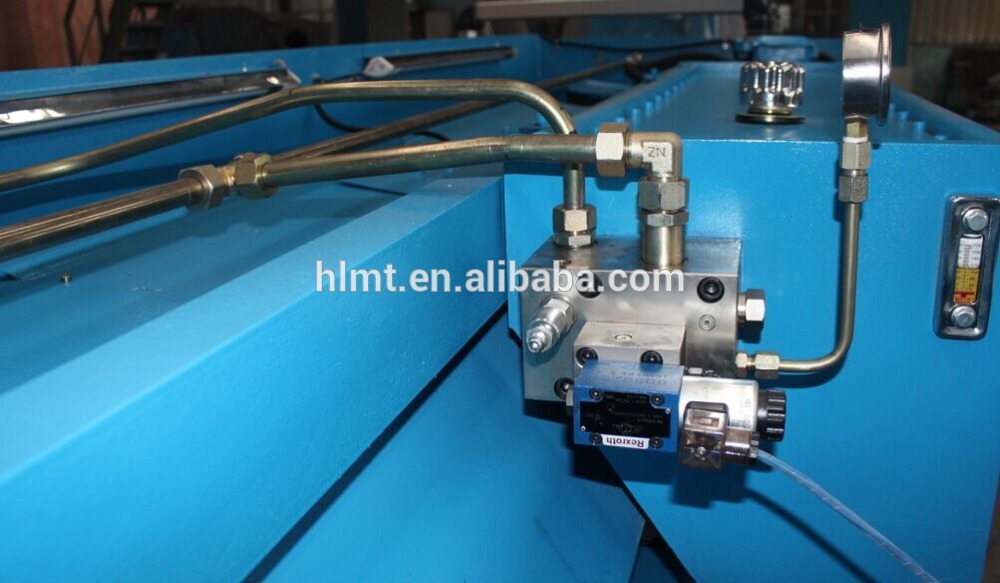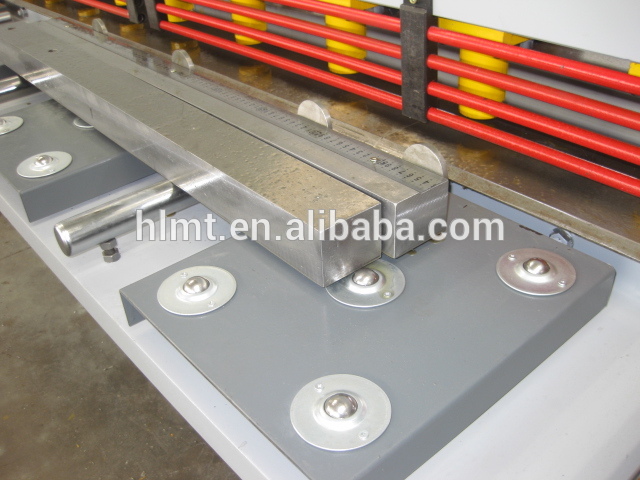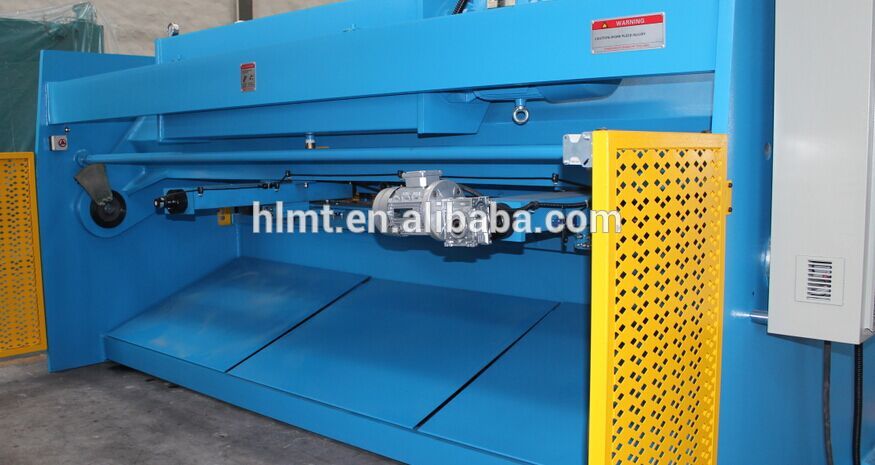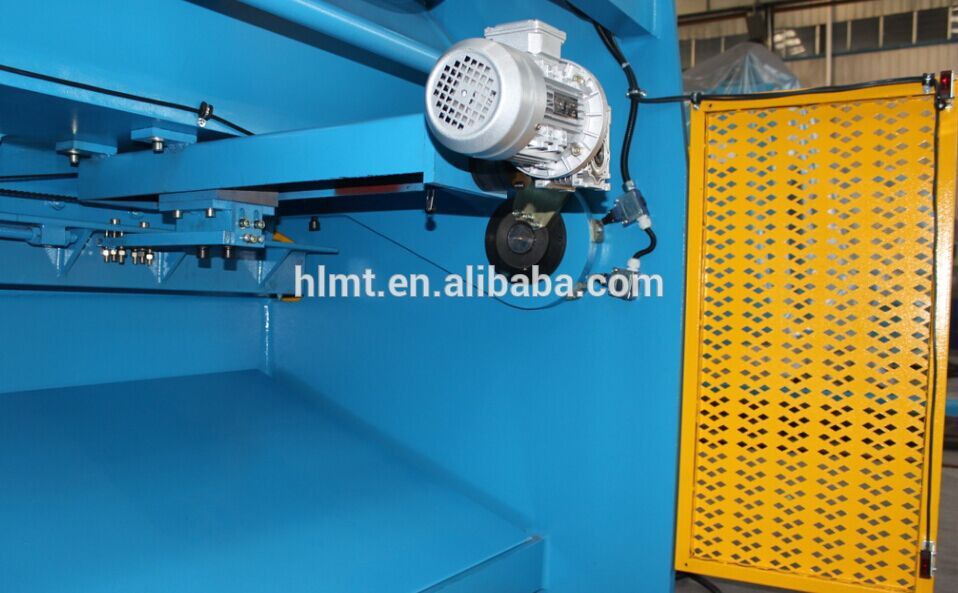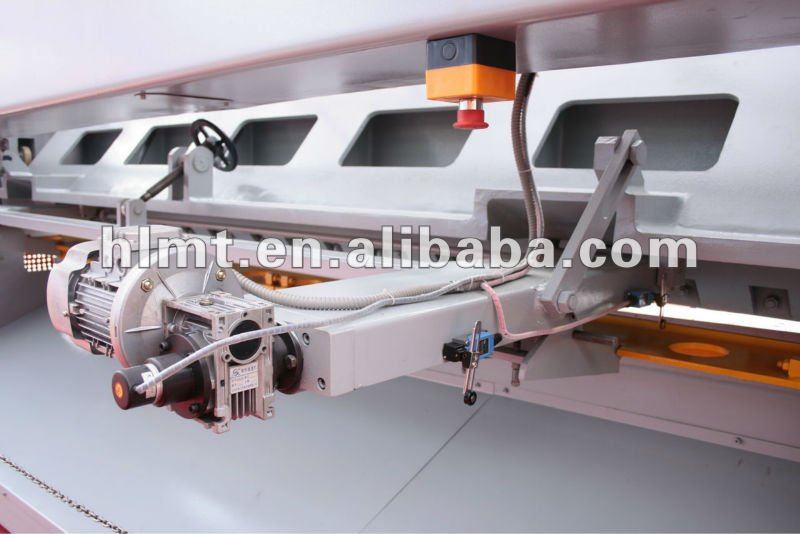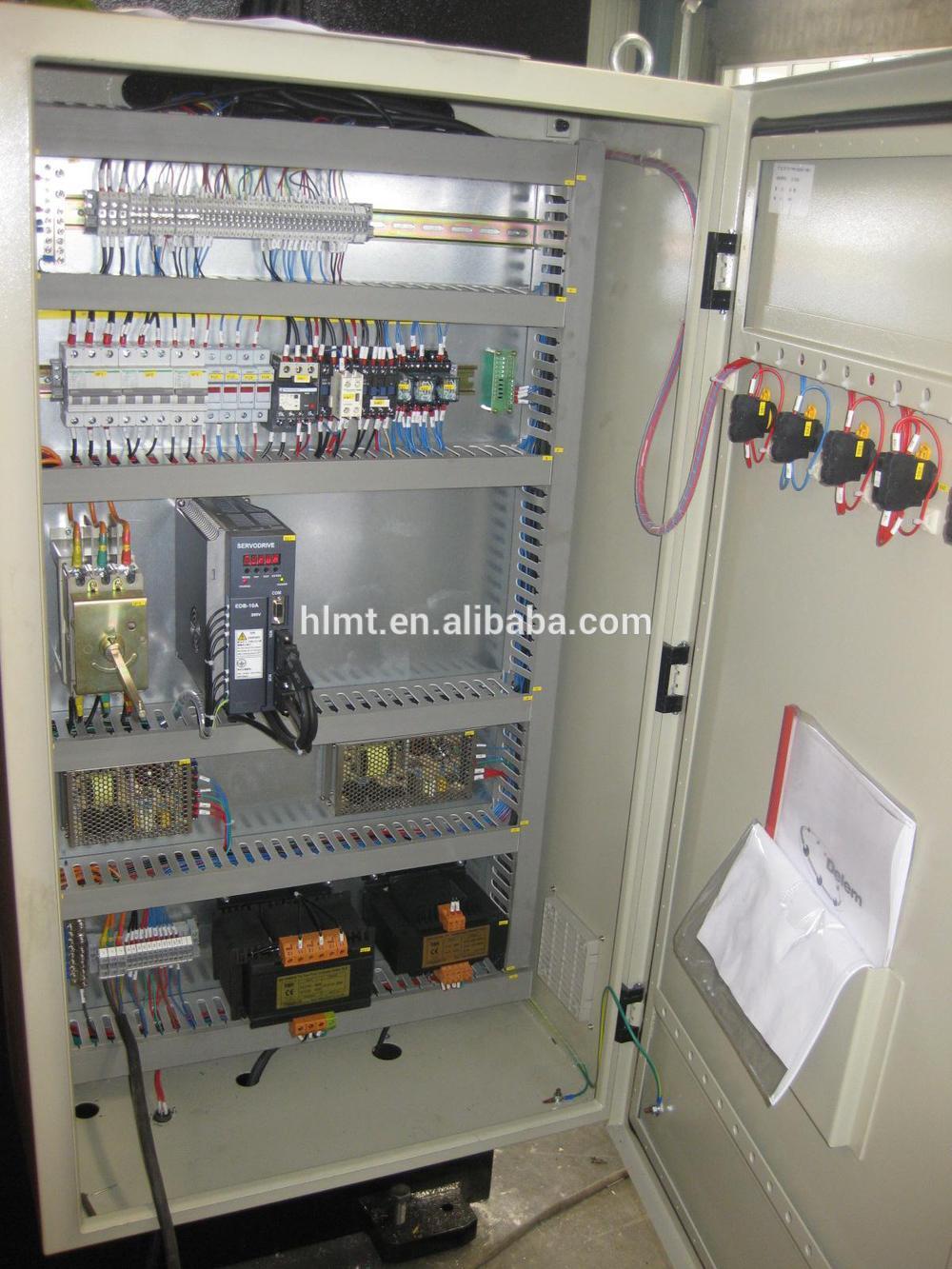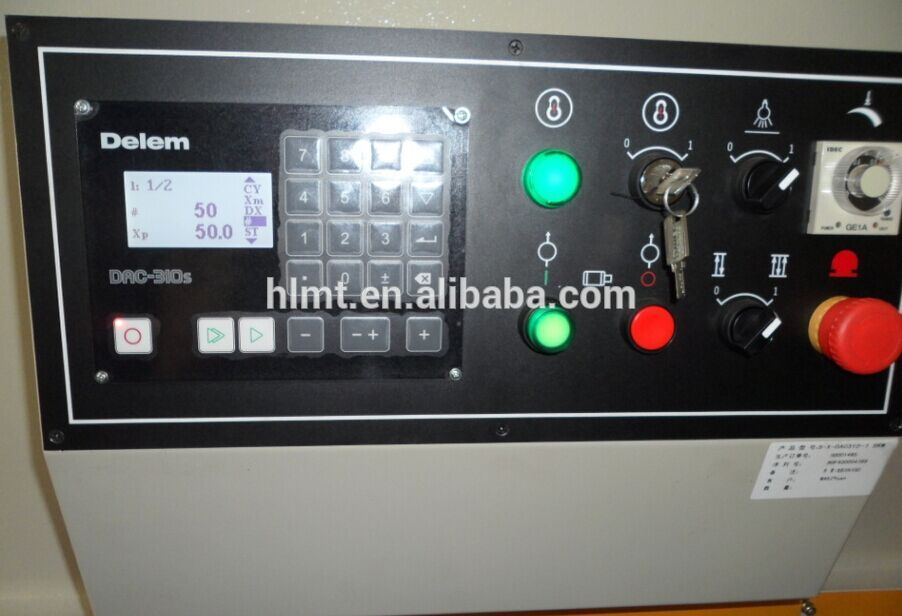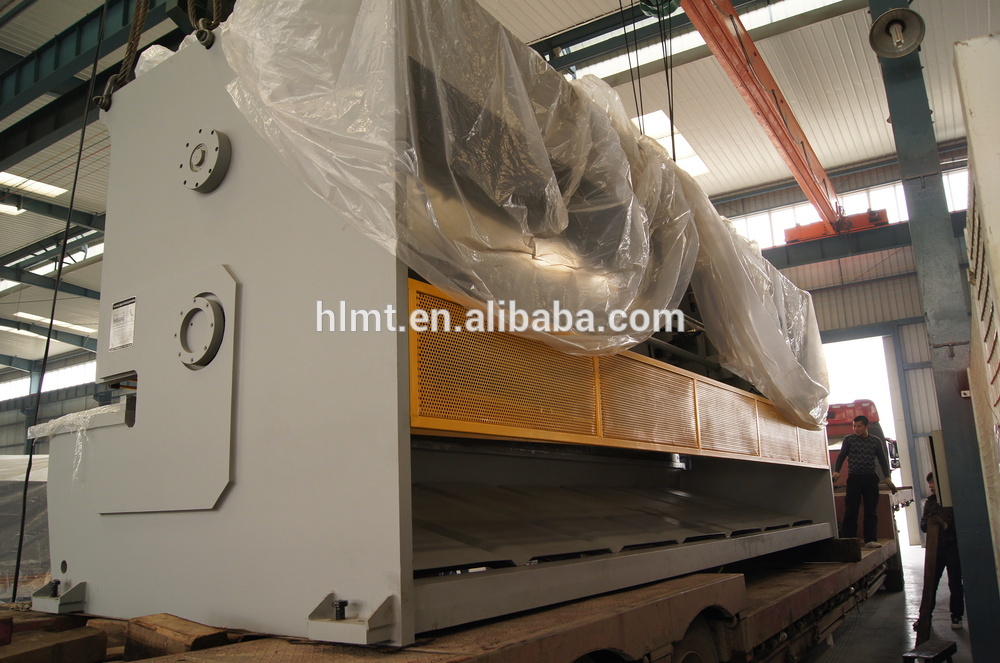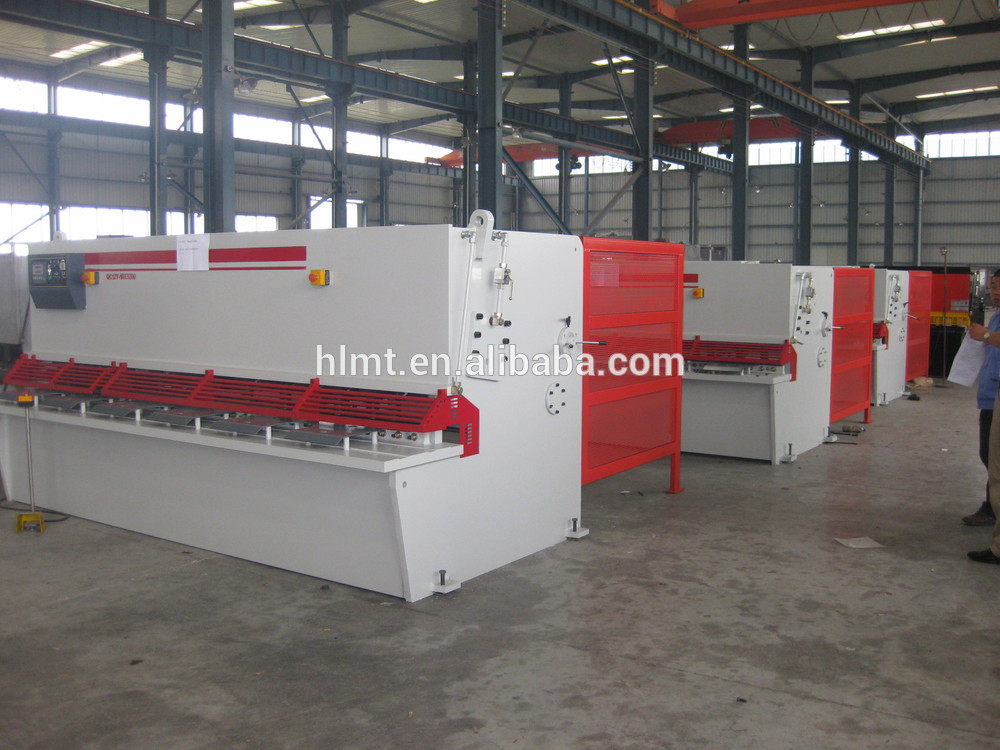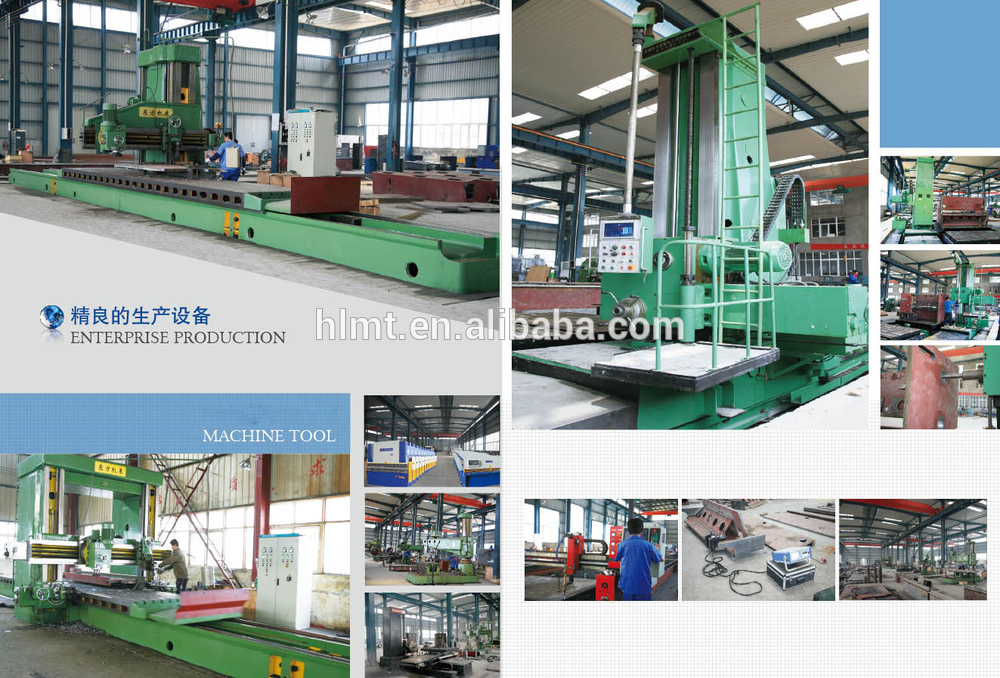 Packaging & Shipping   1 PVC film covered hydraulic
Shearing Machine
2.Whole machine fixed in the container with steel rope,very safe 3.Wooden case or pallet or iron box  4.If have stock,can provide right now  5.If no stock,small machine delivery time 7-15days.Big machine delivery time 25-40days.  6.Can give destination port best price or cost to the customer factory.     Our Services  1.All machines have been tested by 48 hours before ship out.
2.All products have 2 year warranty.
3.Supported 24 hours online service. If any problems happen, our team will do our best to solve the problems.
4.If any component is damaged during guarantee time. we can send the component to the customer by DHL freely.     Company Information   1.Name:Maanshan Hellen CNC Machine Tool Co.,LTD             Phone:+86-18755529493   Fax:+86-05556727629             Skype:cnchellen               Web: http://hlmt.en.alibaba.com/             2.Brand:HELLEN 3.Manufacture: 
Hydraulic Press
, 
Press Brake
,Shearing machine,Punching and Stamping machine,Moulds and Mixer accessories .     Contact us if you need more details on Shearing Machine 6x2500. We are ready to answer your questions on packaging, logistics, certification or any other aspects about Hydraulic Shearing Machine、
Metal Cutting Machine
. If these products fail to match your need, please contact us and we would like to provide relevant information.
Product Categories : shearing machine & cutting machine > CNC swing beam shearing machine